Houston is a city in Harris County, Texas. As of the 2014 census, the city population was 2,239,558. According to the United States Census Bureau, the city has a total area of 579.4 square miles. The population density was 3,865 people per square mile. The median age was 32.6 years (Texas state median age was 34.4 years). For every 100 females there were 100 males.
know more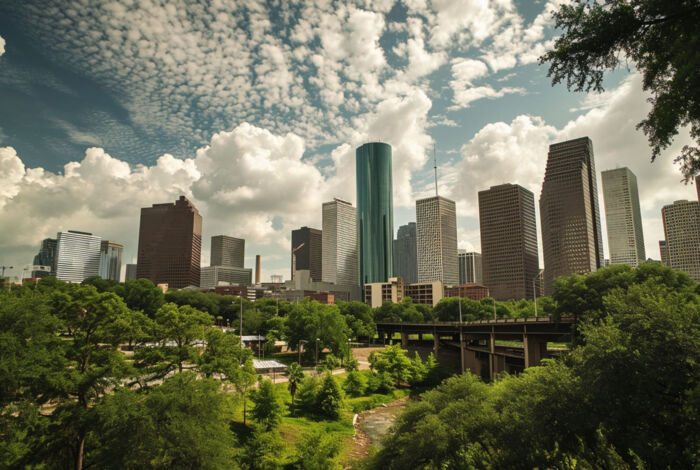 What's trending now in the market
Housing Supply Not Keeping Up with Population...

by

simplify

on 2019-08-20 at 5:00 AM

Many buyers are wondering where to find houses for sale in today's market. It's a true dilemma. We see an increase in buyer demand, but the supply available for purchase isn't keeping up. The number of new housing permits issued prior to the great recession increased for 15 years until 2005 (from 1.12 million in […]

A Great Way to Increase Your Family's Net Worth

by

simplify

on 2019-08-19 at 5:00 AM

Every three years, the Federal Reserve conducts its Survey of Consumer Finances. Data is collected across all economic and social groups. The latest survey data covers 2013-2016. The study revealed that the median net worth of a homeowner is $231,400 – a 15% increase since 2013. At the same time, the median net worth of renters decreased […]

Buying a Home: Do You Know the Lingo?...

by

simplify

on 2019-08-16 at 5:00 AM

Some Highlights: Buying a home can be intimidating if you're not familiar with the terms used throughout the process. To point you in the right direction, here's a list of some of the most common language you'll hear when buying a home. The best way to ensure your home-buying process is a positive one is to find a real estate professional who will guide you through every […]
Neighbor is out to disrupt self-storage: It's...

on 2019-08-20 at 9:03 AM

Got extra stuff? Got extra space? A new company is ready to make a match. Neighbor is a barely 2-year-old company that connects homeowners online with people who need storage space. […]

Neighbor.com: 'It's like Airbnb for your stuff'

on 2019-08-20 at 8:51 AM

CNBC's Diana Olick reports on a new start-up focused on storing belongings with a neighbor. Neighbor.com says its service is like "Airbnb for your stuff." […]

5 things to know before the stock market opens...

on 2019-08-20 at 6:47 AM

Dow set to rise; White House denies payroll tax cut report; China tweaks interest rates; Home Depot worries about trade war; Beyond Meat gets an upgrad […]
Homeowners Feel Ready to Sell

on 2018-10-08 at 11:02 AM

77 percent of Americans think that now is a good time to sell a home, a new record high. […]

Trick or Treat Safety Rules for Homeowners

on 2018-10-08 at 10:56 AM

Using bright outdoor lights, LED lights instead of candles, and friction tape on steps to prevent slips will help make Halloween safer for everyone. […]

Consumers Care About the Environment

on 2018-10-08 at 10:49 AM

American property owners and communities are more concerned about the environment than ever before, and consumer inclinations for walkable communities and energy-efficient homes are on the rise. […]
I know everything about Real Estate. Contact Me!
3834 Deerfield San Antonio, TX 78218
I take the time to listen carefully to understand my client's needs, wants and concerns. I will be ready to take quick action when required and spend more time with those who aren't quite sure which direction to take. My genuine concern for my client's best interests and happiness ensures the job is done!