Houston is a city in Harris County, Texas. As of the 2014 census, the city population was 2,239,558. According to the United States Census Bureau, the city has a total area of 579.4 square miles. The population density was 3,865 people per square mile. The median age was 32.6 years (Texas state median age was 34.4 years). For every 100 females there were 100 males.
know more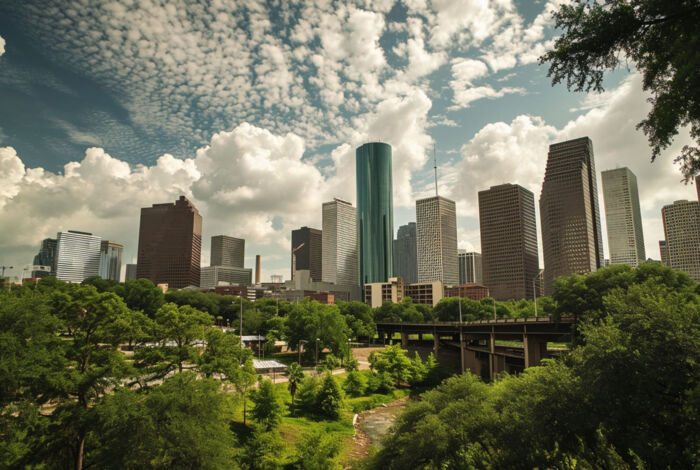 What's trending now in the market
Holiday Gifts Are Not the Only Hot Things Right...

by

Shannah Ferrante

on 2019-12-12 at 5:00 AM

Black Friday is behind us and holiday gifts are flying off the shelves in stores and online. Unlike last year, however, there's another type of buyer that is very active this winter – the homebuyer. Each month, ShowingTime releases their Showing Index, which tracks the average number of appointments received on active U.S. house listings. […]

Have You Outgrown Your Home?

by

Shannah Ferrante

on 2019-12-11 at 5:00 AM

It may seem hard to imagine that the home you're in today – whether it's your starter home or just one you've fallen in love with along the way – might not be your forever home. The good news is, it's okay to admit if your house no longer fits your needs. According to the […]

A 365 Day Difference in Homeownership

by

Shannah Ferrante

on 2019-12-10 at 5:00 AM

Over the past year, mortgage rates have fallen more than a full percentage point. This is a great driver for homeownership, as today's low rates provide consumers with some significant benefits. Here's a look at three of them: Refinance: If you already own a home, you may want to decide if you're going to refinance. […]
Homeowners Feel Ready to Sell

on 2018-10-08 at 11:02 AM

77 percent of Americans think that now is a good time to sell a home, a new record high. […]

Trick or Treat Safety Rules for Homeowners

on 2018-10-08 at 10:56 AM

Using bright outdoor lights, LED lights instead of candles, and friction tape on steps to prevent slips will help make Halloween safer for everyone. […]

Consumers Care About the Environment

on 2018-10-08 at 10:49 AM

American property owners and communities are more concerned about the environment than ever before, and consumer inclinations for walkable communities and energy-efficient homes are on the rise. […]
I know everything about Real Estate. Contact Me!
3834 Deerfield San Antonio, TX 78218
I take the time to listen carefully to understand my client's needs, wants and concerns. I will be ready to take quick action when required and spend more time with those who aren't quite sure which direction to take. My genuine concern for my client's best interests and happiness ensures the job is done!