Houston is a city in Harris County, Texas. As of the 2014 census, the city population was 2,239,558. According to the United States Census Bureau, the city has a total area of 579.4 square miles. The population density was 3,865 people per square mile. The median age was 32.6 years (Texas state median age was 34.4 years). For every 100 females there were 100 males.
know more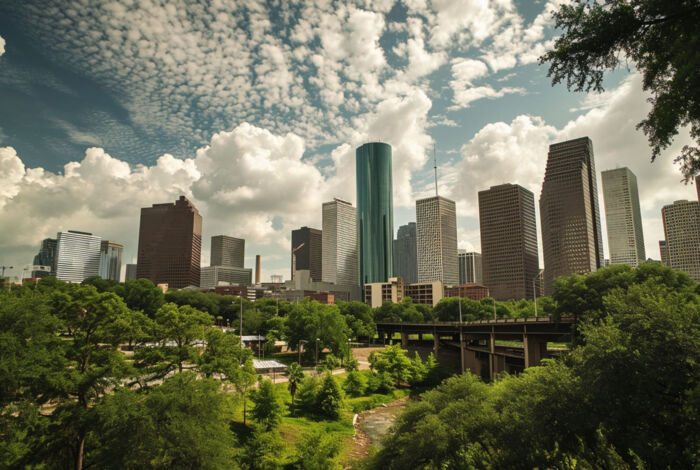 What's trending now in the market
Buyer Demand Growing in Every Region

by

Shannah Ferrante

on 2019-11-13 at 5:00 AM

Buyers are out in full force this fall, increasing the demand for homebuying in all four regions of the country. According to the latest ShowingTime Showing Index, "Home showing activity was up again nationwide with a 4.6 percent rise in traffic, as the traditionally slow fall season began with a marked boost in buyer interest." […]

Homeownership Rate Remains on the Rise

by

Shannah Ferrante

on 2019-11-12 at 5:00 AM

In the third quarter of 2019, the U.S. homeownership rate rose again, signaling another strong indicator of the current housing market. The U.S. Census Bureau announced, "The homeownership rate of 64.8 percent was not statistically different from the rate in the third quarter 2018 (64.4 percent), but was 0.7 percentage points higher than the rate […]

75 Years of VA Home Loan Benefits

by

Shannah Ferrante

on 2019-11-11 at 5:00 AM

Today, on Veterans Day, we salute those who have served our country in war or peace, and we thank them for their sacrifice. This year marks the 75th anniversary of VA Home Loan Benefit offerings through the Servicemen's Readjustment Act, also known as the GI Bill. Since 1944, this law has created opportunities for those […]
Homebuilder stocks are on a run—here's...

on 2019-11-13 at 12:52 PM

Homebuilder stocks are up 50 percent this year. Kenneth Zener, KeyBanc Capital Markets, and CNBC's Diana Olick joins 'The Exchange' to discuss what's behind the move and which stocks to watch. […]

Weekly mortgage applications jump to highest...

on 2019-11-13 at 6:00 AM

Mortgage rates are turning higher again, and that was likely behind a major surge in mortgage application volume last week. […]

Surveillance video released of burglars who...

on 2019-11-12 at 11:07 AM

Police released video of the suspected burglars who ransacked the New York mansion of billionaire Don Ghermezian, stealing $140,000 worth of luggage and jewelry. […]
Homeowners Feel Ready to Sell

on 2018-10-08 at 11:02 AM

77 percent of Americans think that now is a good time to sell a home, a new record high. […]

Trick or Treat Safety Rules for Homeowners

on 2018-10-08 at 10:56 AM

Using bright outdoor lights, LED lights instead of candles, and friction tape on steps to prevent slips will help make Halloween safer for everyone. […]

Consumers Care About the Environment

on 2018-10-08 at 10:49 AM

American property owners and communities are more concerned about the environment than ever before, and consumer inclinations for walkable communities and energy-efficient homes are on the rise. […]
I know everything about Real Estate. Contact Me!
3834 Deerfield San Antonio, TX 78218
I take the time to listen carefully to understand my client's needs, wants and concerns. I will be ready to take quick action when required and spend more time with those who aren't quite sure which direction to take. My genuine concern for my client's best interests and happiness ensures the job is done!