Houston is a city in Harris County, Texas. As of the 2014 census, the city population was 2,239,558. According to the United States Census Bureau, the city has a total area of 579.4 square miles. The population density was 3,865 people per square mile. The median age was 32.6 years (Texas state median age was 34.4 years). For every 100 females there were 100 males.
know more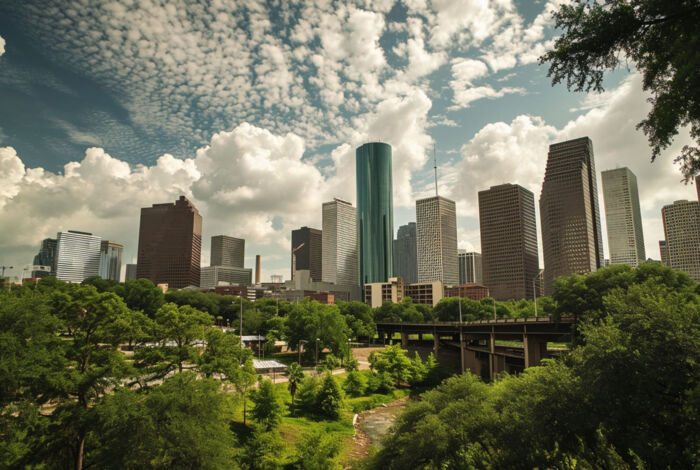 What's trending now in the market
The Cost of Waiting: Interest Rates Edition...

by

simplify

on 2019-07-19 at 5:00 AM

Some Highlights: Interest rates are projected to increase steadily heading into 2020. The higher your interest rate, the more money you will end up paying for your home and the higher your monthly payment will be. Rates are still low right now – don't wait until they hit 5% to start searching for your dream home! […]

The Surprising Profile of the Real Estate Investor

by

simplify

on 2019-07-18 at 5:00 AM

Over 10% of all residential homes are purchased by investors, and that number continues to rise. Who are these investors? Many have speculated that the large institutional conglomerates such as Blackstone, American Homes 4 Rent, and Colony Starwood dominate investor purchases. However, a special report on investor home buying by CoreLogic, Don't Call it a […]

What a Difference a Year Makes for Sellers

by

simplify

on 2019-07-17 at 5:00 AM

Over the last few years, many sellers have been hesitant to put their houses on the market because they feared not being able to find another home to buy. We've reported on inventory shortages in the past, and it's been a constant concern for potential buyers throughout recent years. New research shows the inventory concern […]
Homeowners Feel Ready to Sell

on 2018-10-08 at 11:02 AM

77 percent of Americans think that now is a good time to sell a home, a new record high. […]

Trick or Treat Safety Rules for Homeowners

on 2018-10-08 at 10:56 AM

Using bright outdoor lights, LED lights instead of candles, and friction tape on steps to prevent slips will help make Halloween safer for everyone. […]

Consumers Care About the Environment

on 2018-10-08 at 10:49 AM

American property owners and communities are more concerned about the environment than ever before, and consumer inclinations for walkable communities and energy-efficient homes are on the rise. […]
I know everything about Real Estate. Contact Me!
3834 Deerfield San Antonio, TX 78218
I take the time to listen carefully to understand my client's needs, wants and concerns. I will be ready to take quick action when required and spend more time with those who aren't quite sure which direction to take. My genuine concern for my client's best interests and happiness ensures the job is done!