Houston is a city in Harris County, Texas. As of the 2014 census, the city population was 2,239,558. According to the United States Census Bureau, the city has a total area of 579.4 square miles. The population density was 3,865 people per square mile. The median age was 32.6 years (Texas state median age was 34.4 years). For every 100 females there were 100 males.
know more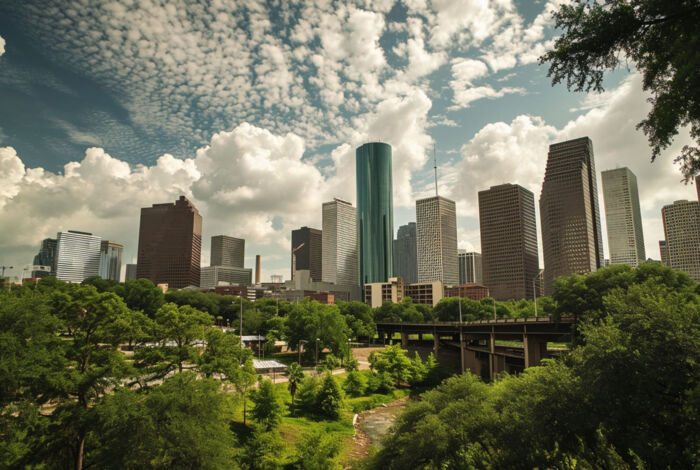 What's trending now in the market
6 Graphs Showing the Strength of the Current...

by

simplify

on 2019-09-13 at 5:00 AM

Some Highlights: Keeping an eye on the current status of the housing market is one of the best ways to make powerful and confident decisions when buying or selling a home. Mortgage rates remaining near historic lows and houses selling in an average of only 29 days are just two key elements driving the strength of today's market. With the national data shown here, make sure to also […]

What Is the Probability That Home Values Sink?

by

simplify

on 2019-09-12 at 5:00 AM

With the current uncertainty about the economy triggered by a potential trade war, some people are waiting to purchase their first home or move-up to their dream house because they think or hope home prices will drop over the next few years. However, the experts disagree with this perspective. Here is a table showing the […]

Millennial Buying Power Poised to Boost...

by

simplify

on 2019-09-11 at 5:00 AM

In a recent article by Realtor Magazine, Mark Fleming, Chief Economist of First American Financial Corporation, notes, "The largest group of millennials by birth year will turn 30 in 2020, which puts them entering their prime homebuying years". The article continues to describe how millennials have more buying-power than the generations that preceded them, making […]
Homeowners Feel Ready to Sell

on 2018-10-08 at 11:02 AM

77 percent of Americans think that now is a good time to sell a home, a new record high. […]

Trick or Treat Safety Rules for Homeowners

on 2018-10-08 at 10:56 AM

Using bright outdoor lights, LED lights instead of candles, and friction tape on steps to prevent slips will help make Halloween safer for everyone. […]

Consumers Care About the Environment

on 2018-10-08 at 10:49 AM

American property owners and communities are more concerned about the environment than ever before, and consumer inclinations for walkable communities and energy-efficient homes are on the rise. […]
I know everything about Real Estate. Contact Me!
3834 Deerfield San Antonio, TX 78218
I take the time to listen carefully to understand my client's needs, wants and concerns. I will be ready to take quick action when required and spend more time with those who aren't quite sure which direction to take. My genuine concern for my client's best interests and happiness ensures the job is done!